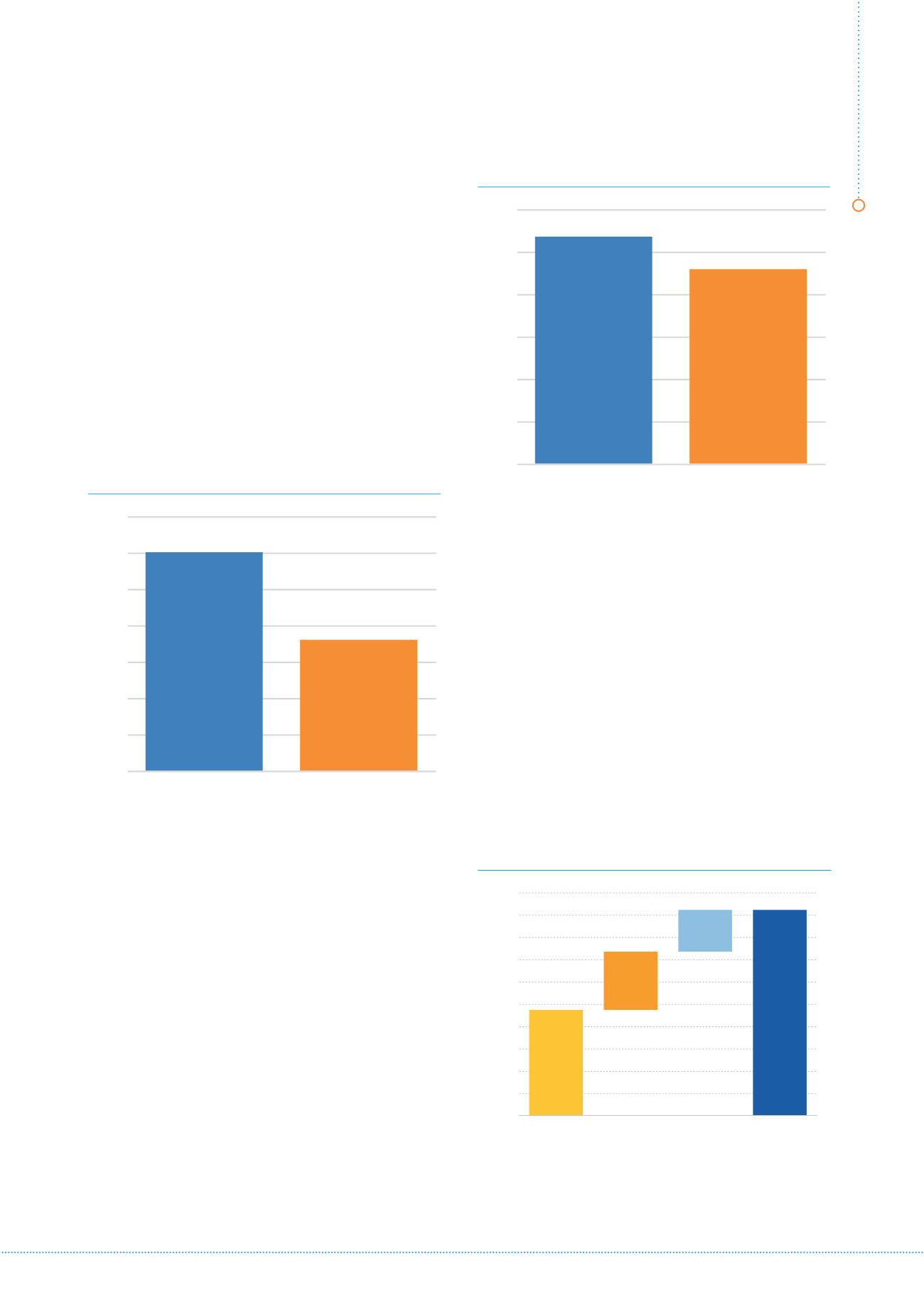 A key player for social inclusion
Regarding employment, the hospitality sector plays
an important role in social inclusion, offering the
first job experience for many young people. It also
offers employment to relatively unskilled people,
as 30% employed in the sector have maximum a
lower secondary education, compared to 18% in the
overall economy. When it comes to the possibility of
working part-time, 33% of people in the sector are
working part-time, compared to 20% in the overall
economy.
9
A catalyst for economic growth
Regarding further economic contributions, turnover
across the hospitality sector is over €1.0tn, equal
to approximately 8.1% of total economic output,
with gross value added (GVA) in the sector (the
contribution it makes to economic growth) of
more than €460bn, or 3.7% of GDP. Out of this
contribution, 236 billion EUR was direct contribution
and 131 billion generated through the supply chains.
60% of this value added is generated by the small
enterprises employing fewer than 50 people. In 2010,
the hospitality sector contributed around €126bn
to government treasuries in excise duties, VAT and
employment and social security taxes.
10
A significant employer of women
The hospitality industry is also a sector being
especially significant in the employment of women.
While in the overall economy 46,1% of people
employed are women, in the hospitality sector this
figure rises to 53,7%.
8
Employment of women
Hospitality sector
Overall economy
60%
50%
40%
30%
20%
10%
0%
Source : Eurostat
Employment of relatively unskilled
Hospitality sector
Overall economy
35%
30%
25%
20%
15%
10%
5%
0%
Source : Eurostat
HOTREC - Report on the benefits of low VAT on job creation and competitiveness in the European Union
|
9
0
Total
Impact
Induced
contribution
Indirect
contribution
Direct
contribution
GVA (€bn)
50
100
150
200
250
300
350
400
450
500
GVA impact of hopitality sector, 2010
Source : EY report: The hospitality sector in Europe, September 2013