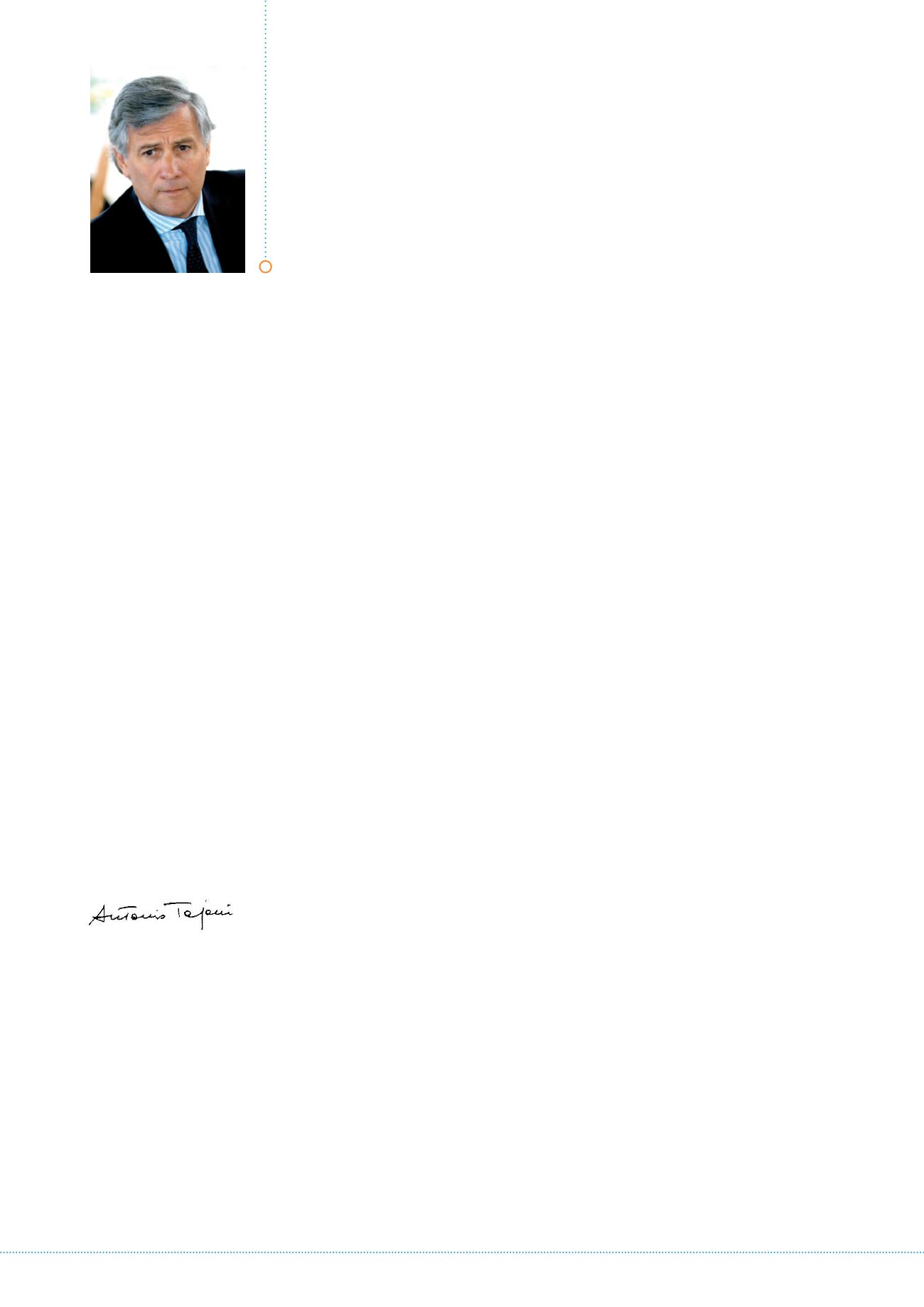 The contribution of the European hospitality industry to Europe's
competitiveness: a driving force for job creation, investment and
growth
Tourism keeps growing at a pace of 4% per year at world level. Europe, although still the number one destination,
has seen its market share decreasing year after year to 51% today compared to 60% in the 90s, and 40% by
2030, due to an increased competition among destinations.
Europe ranks second in terms of receipts, with revenues amounted to 336.5 billion euros, behind the Asia and
Pacific Region with receipts of 377 billion euros in 2015. However, tourism receipts in Europe are rising below
the world average.
Europe's leadership must sustain and for this, Europe must keep being competitive vis-à-vis other regions of
the world.
The European hospitality industry, which counts 1.8 million small and medium-sized enterprises, 91% of which
are micro enterprises plays a key role. Together with tourism, the European hospitality industry is the 3rd socio-
economic activity and a strong contributor to the European economy and society. Indeed, the hospitality sector
employs 80% of the total EU tourism workforce, i.e. more than 10 million workers directly and 16.6 million
indirectly, notwithstanding its direct contribution to the European Gross Domestic Product of close to 4%. It is
also a sector where 19,6% of workers are aged under 25 years, while this share is only 8.2 in the overall economy,
representing a strong potential to fight against youth unemployment. It is as well, last but not least, a driver for
social inclusion as 1/3 of the total number of jobs of the sector are held by relatively unskilled people. For all
these reasons, the European hospitality industry is a strong contributor to Europe's competitiveness and it is
therefore vital to keep it strong also to keep Europe the number 1 tourist destination in the world.
I commend HOTREC for this report which demonstrates how the European hospitality sector helps Europe to
maintain a leading position and invest in the development of sustainable tourism for the benefits of society.
FOREWORD BY
THE PRESIDENT OF
THE EUROPEAN PARLIAMENT
Antonio Tajani
4
|
HOTREC - Report on the benefits of low VAT on job creation and competitiveness in the European Union